jeudi, décembre 10th, 2009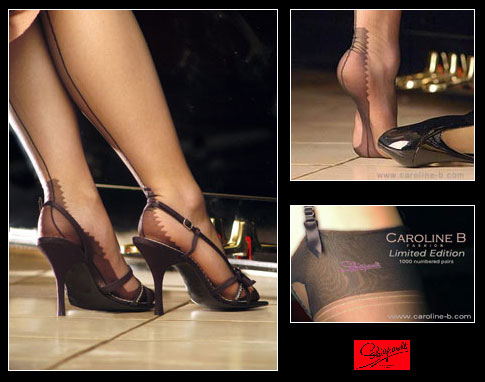 The Schiaparelli stockings is the rarest in the last 20 years.

It was produced only 1,000 copies numbered 1 to 900 and sold around the world since 2005.
These are the last 100 pairs of this collection of couture down to Full Fashion ultra rare.
It is sold here in its heel ZIG ZAG, pyramidal fashion with white net top with the back.
It is completely original not a young or old reprint. The logo is screenprinted in Schiaparelli pink old as the golden age.
It is sold in exclusive world, the bottom is priceless … because it is unique.
This stockings is not refunded or exchanged beacause the boxes is not sealed.
Brand: Schiaparelli exclusiv by Caroline B
Composition : 100% Polyamide
Sheer : 15 Deniers
Color : Black
Start Slide Show with PicLens Lite