Caroline B: New Collection Nylon stockings Clio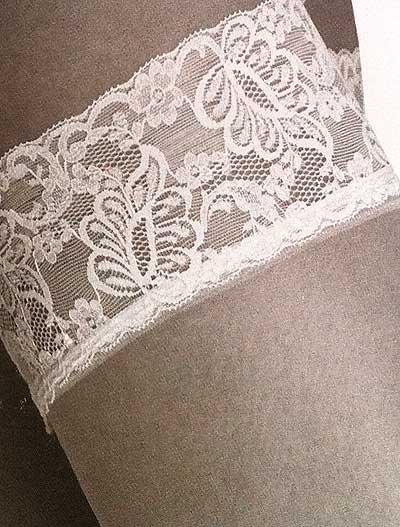 New collection, low Clio are back on Caroline B Fashion.
A beautiful nylon stockings sailing available in three colors. Softly at a price as low at less than 9 euros.
Fluid, soft, reinforced heel and toe (RHT) that has their fans down, it comes ironed flat. The icing on the cake there are also bright red, which changes a bit of traditional colors.
A fishnet stockings that stands alone, in 4 sizes, because the size of a low is important even if it stands alone. It is an inescapable fashion. A sure your wardrobe. It gives the leg from a distance of wonderful effects of light.
Another new collection of stockings, in Lycra that stands alone. It is a sheer lycra 100% Lycra with lace on the back.
Excellent low for those who, from time to time, abandoning the suspenders. There will be other colors if you wish.
It comes in 4 sizes, the tip and heel are reinforced as a true nylon stockings. To have a backup in his closet or in her handbag.
Clio is a very old brand of stockings over 50 years and was highly experienced in the 1960s. Trusted brand with the slogan of the day was: « The culmination of your style is down Clio, stockings confidence, sure of himself, sure of yourself, « the message of ancient vintage wallet nylon stockings suits her perfectly.
Start Slide Show with PicLens Lite
Tags: fishnet, Nylon stockings, pantyhose, stay up, stockings